TeamMates Mentoring Program of Lincoln
Chapter mailing address
TeamMates Mentoring Program of Lincoln
PO Box 82889
Lincoln, NE 68501-2889
Chapter Coordinator(s)
Website
https://chapters.teammates.org/chapters/lincoln/
Lincoln is proud to be both the birthplace of TeamMates and the program's largest chapter. We started the school year with nearly 1,100 matches meeting in more than 70 schools across our community. Thank you, Lincoln, for your support!
Service Projects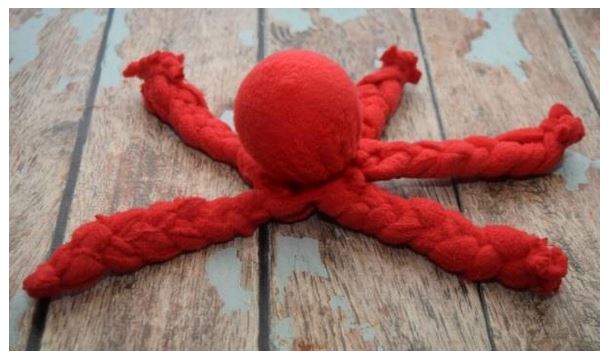 As mentors, you know the value of volunteering. Encouraging your mentee to complete a TeamMates community service project can lead to conversations about helping those in need and foster an attitude of community care.
TeamMates of Lincoln has prepared service project kits available through April.  All projects can be completed during a weekly meeting. Kits are limited, but you may also use your own supplies. Service projects are due to the TeamMates office on the date listed on the instructions.
The Capital Humane Society serves the community by sheltering unwanted pets, acts as an advocate for animal welfare, and strives to educate the public about responsible pet care. They serve about 6,500 animals each year. This month's community service project is to create a dog toy for one of the many canines that pass through their facility located at 70th Street and Highway 2. Make a difference for a dog! Order your kit today!
2018-2019 Mentor Academies
Lincoln TeamMates hosts an additional training opportunity for mentors. Monthly Mentor Academies, held at the Lincoln Public Schools District Office, feature speakers on a variety of mentoring-related topics and provide valuable information to expand and refresh your mentoring toolbox. Mentors are asked to participate in at least one learning activity each year. Mark your calendars with the dates and times below for upcoming events.
Thursday, February 21, 6:00 p.m.
Match Activities and Community Service Projects – Stacey Blizek, Lincoln TeamMates
This month, the TeamMates staff will facilitate a discussion of mentor/mentee activities. As we meet with our students week in and week out, it is easy to get stuck in a rut. If you are in need of a fresh list of possibilities for your weekly meetings, this Mentor Academy is for you. Sign up below to join in on the fun and interactive learning experience.
Register for the February Mentor Academy
Friday, March 15, 12:00 p.m.
TeamMates+ and Scholarship Opportunities – Angee Dostal, Lincoln TeamMates
Tuesday, April 23 12:00 p.m.
TeamMates Impact – TeamMates Mentees
Information from past academies can be accessed below:
Growth Mindset – Allyson Horne, TeamMates Central Office
Creating Healthy Relationships with Development Assets and Healthy Habits – Dr. Suzi Yokley-Busby, Omaha Public Schools
Understanding the Adolescent Brain – Dr. Jeff Snell, QLI Inc.
Dealing with Titanic Stress – Michelle Welch, Lincoln Public Schools
TeamMates of the Month
Each month, TeamMates features one of our mentoring matches. We love to hear what they're up to, how their relationship has grown, and the things that they've learned from one another. Enjoy our most recent TeamMates of the Month articles:

January, 2019 – Jay and Dakkon: Exploring Together
December, 2018 – Cindy and Macey: Quick Connection and Long-term Commitment
Support TeamMates of Lincoln

Investing in Lincoln's youth through mentoring helps a student thrive today and our city thrive tomorrow. Click on the button below to donate directly to TeamMates of Lincoln and give the gift of mentoring to a child in our community.
Lincoln TeamMates Partners
Subscribe to Lincoln TeamMates Mentor News