TeamMates Mentoring Program of Lincoln
Chapter mailing address
TeamMates Mentoring Program of Lincoln
PO Box 82889
Lincoln, NE 68501-2889
Chapter Coordinator(s)
Website
https://chapters.teammates.org/chapters/lincoln/
Lincoln is proud to be both the birthplace of TeamMates and the program's largest chapter. We started the school year with nearly 1100 matches meeting in more than 70 schools across our community.. Thank you, Lincoln, for your support!
Service Projects
As mentors, you know the value of volunteering. Encouraging your mentee to complete a TeamMates community service project can lead to conversations about helping those in need and foster an attitude of community care.
TeamMates of Lincoln has prepared service project kits available from September through April.  All projects can be completed during a weekly meeting. You are welcome to request more than one project kit each month. Kits are limited, but you may also use your own supplies. Service projects are due to the TeamMates office on the date listed on the instructions.
This month, TeamMates of Lincoln partners with Southeast Nebraska Cancer Center to create star ornaments for cancer patients. Each ornament will carry encouraging messages and glimmers of hope for a cancer patient during a difficult time. You and your mentor can make a difference in the life of a cancer victim this month!
Save the Date!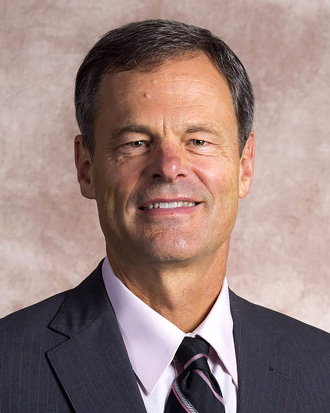 To celebrate National Mentoring Month, the annual TeamMates Recognition Event will be held on Wednesday, January 30, 2019, at the Lincoln Station in the Historic Haymarket. Dinner will be served at 5:30 p.m. and the program will start at 6:00. The evening festivities will include keynote speaker,
UNL Volleyball Head Coach John Cook
and award recognition of students, mentors, and facilitators.
Both mentors and mentees are invited to attend. Registration for this event will begin on December 1, 2018.
Nominations are currently being accepted for the Facilitator Award of Excellence and Student Achievement Awards. Eligible students must have met with their mentors for three or more years, and must meet at least one of the following three criteria: improved grades, decreased number of discipline referrals, or improved attendance.
Please click the links below to complete the online nomination forms. The deadline for all nominations is December 1, 2018.
2018-2019 Mentor Academies
Lincoln TeamMates hosts an additional training opportunity for mentors. Monthly Mentor Academies, held at the Lincoln Public Schools District Office, feature speakers on a variety of mentoring-related topics and provide valuable information to expand and refresh your mentoring toolbox. Mentors are asked to participate in at least one learning activity each year. Mark your calendars with the dates and times below for upcoming events.
Friday, November 16, 12:00 p.m.
Understanding the Adolescent Brain – Dr. Jeff Snell, Director of Psychology and Neuropsychology Services, Quality Living Inc.

Please join us for as we learn about the developing brains of our mentees. Please bring your lunch. Dessert will be provided.
Tuesday, December 18, 12:00 p.m.
Stress Relief and Wellbeing – Michelle Welch, LPS Wellness
Thursday, February 21, 6:00 p.m.
Match Activities and Community Service Projects – Stacey Blizek, Lincoln TeamMates
Friday, March 15, 12:00 p.m.
TeamMates+ and Scholarship Opportunities – Angee Dostal, Lincoln TeamMates
Tuesday, April 23 12:00 p.m.
TeamMates Impact – TeamMates Mentees
Information from past academies can be accessed below:
Growth Mindset – Allyson Horne, TeamMates Central Office
Creating Healthy Relationships with Development Assets and Healthy Habits – Dr. Suzi Yokley-Busby, Omaha Public Schools
Recruitment Challenge!

Any new mentor who completes the application process during the Back to School Challenge (August 1– November 30) or any current mentor or facilitator who nominates someone who completes the application process will be entered in a drawing for the chance to win one of three prizes:
First prize: two airline tickets anywhere in the continental US (up to $500 per ticket), along with a 3-night stay in a hotel of the winner's choosing (up to $350 per night).
Second Prize: two airlines tickets anywhere in the continental US (up to $500 per ticket).
Third Prize: lunch or dinner with Tom and Nancy Osborne, with up to four guests.
Travel prizes have been generously donated by Travel and Transport. Mentors will receive one entry for each person they nominate who completes the application process during the challenge.
TeamMates of the Month
Each month, TeamMates features one of our mentoring matches. We love to hear what they're up to, how their relationship has grown, and the things that they've learned from one another. Enjoy our most recent TeamMates of the Month articles:
Support TeamMates of Lincoln

Investing in Lincoln's youth through mentoring helps a student thrive today and our city thrive tomorrow. Click on the button below to donate directly to TeamMates of Lincoln and give the gift of mentoring to a child in our community.
Lincoln TeamMates Partners
Subscribe to Lincoln TeamMates Mentor News